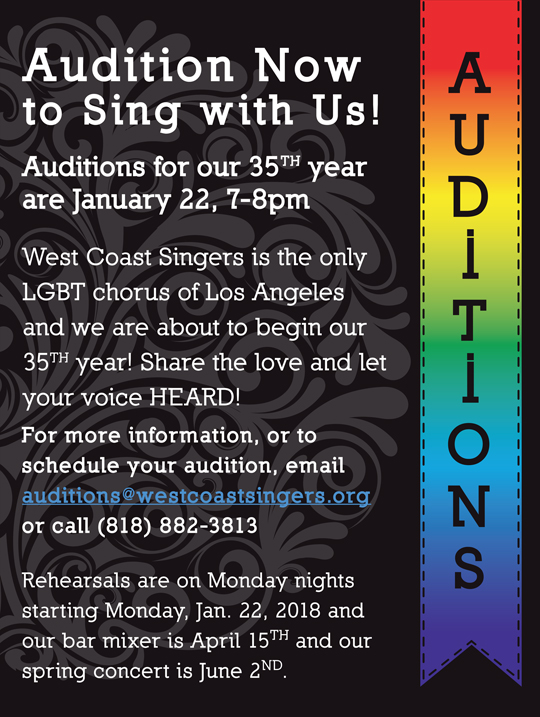 Auditions are open for all voice parts however, sopranos and tenors are strongly encouraged to participate. Interested singers should have some choral experience, be able to maintain/match pitch, willing to attend and work in weekly rehearsals, able to practice on your own when needed (rehearsal CDs are available), and be open to having a fun time. Are you an alumni? Come back and be a part of our exciting 35th year!
Auditions will be held on Monday, January 22nd, 2018 from 7 PM to 8 PM. We can make special arrangements if that night does not work with your schedule, just ask.
For more information and to set up an audition appointment; e-mail: auditions@westcoastsingers.org, or call 818-882-3813.
We rehearse on Monday nights and start our spring season Monday, January 22, 2018! Our bar mixer is Sunday, April 15th, and our spring concert is Saturday, June 2nd at 8pm.