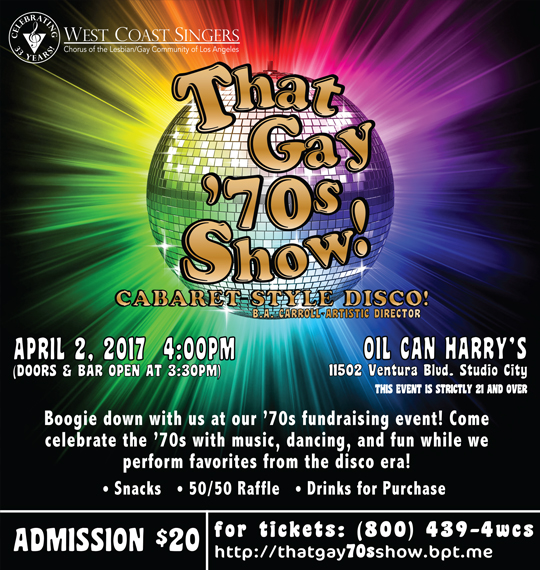 West Coast Singers is headed back to the bar! After such a great time last year we wanted to anniversary this great fundraising event. Toss out your western wear and grab your best '70s attire and boogie down with us! Please join us for an afternoon of  '70s with music, dancing, and fun while we perform favorites from the disco era! Live Performance by WCS, small groups and solo acts round out the show.
Snacks   •   Drinks for Purchase   •   Raffle (were you could win $300 cash)   •  Loads of fun!
After we are finished singing, stay around and enjoy your time with the choir because Oil Can Harry's will be open until 7:00pm!
Doors will open at 3:30PM and the show will begin at 4:00PM. This event is strictly 21 and over because the venue is a bar.
We hope to see you there! Click here for pre-sale tickets.