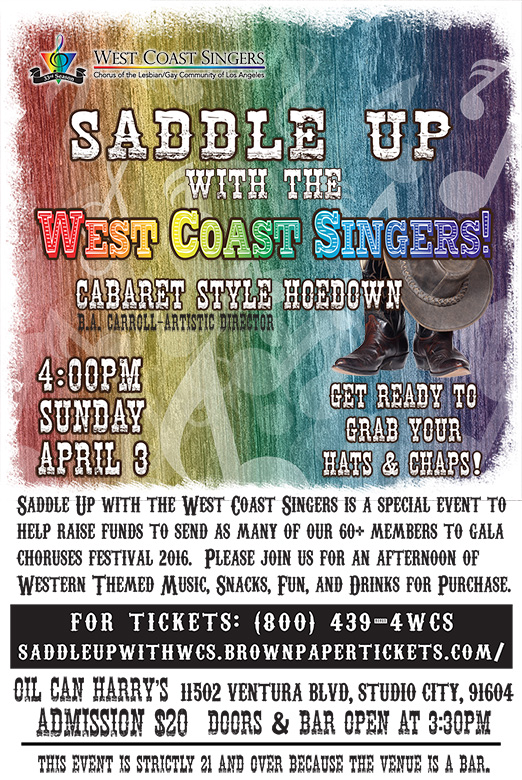 West Coast Singers is gearing up to go to Denver, CO in July for GALA Choruses Festival 2016. The GALA Festival brings over 6,000 singers from 150 LGBT choruses together for the world's largest LGBT performing arts event.
Saddle Up with the West Coast Singers is a special event to help raise funds to send as many of our 60+ members as possible to GALA Choruses Festival 2016. Please join us for an afternoon of Western themed music, drinks, raffle were you could win $500 cash and loads of fun! Live Performance by WCS, small groups and solo acts round out the show. After we are finished singing, stay around and enjoy your time with Line Dancing (with lessons) because Oil Can Harry's will be open until 8:00pm!
Doors will open at 3:30PM and the show will begin at 4:00PM. This event is strictly 21 and over because the venue is a bar.
We hope to see you there!