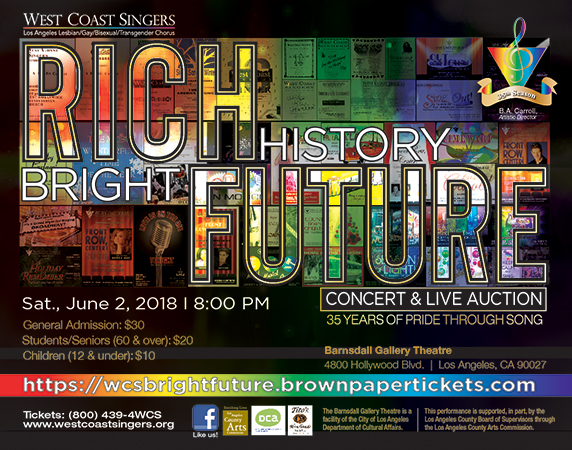 We are excited to present Rich History, Bright Future! Concert & Live Auction with our 35th anniversary coming up soon! The concert will feature some old chorus favorites, some beautiful new arrangements, and even a fantastic choral version of a song from the current Broadway hit Dear Evan Hansen, making it a concert not to be missed.
We will also hold our annual Live Auction featuring three amazing items you will clamor to outbid your neighbors over! If you can't wait to know what they are, maybe check back and we will have posted a teaser of one or two of them! Lastly, we will still hold our annual fun cash raffle game of 'Heads 'n Tails' that everyone, no matter what age or skill level, will have a chance to win $500 cash!
Click here to purchase tickets!